Celia Visser shares her thoughts on what 2016 holds with regard to kitchen design. Here's what we can look forward to…
"Furniture-style kitchens have been coming for some time now, but I think we'll be seeing more and more of this type of design in 2016. These are kitchens that blend into the home, using shapes and designs more reminiscent of furniture, leaving you uncertain where the kitchen ends and the living areas begin. They're particularly effective in large, open-plan spaces. Along with this will come integrated, hidden appliances. We'll see less domination from stainless steel-fronted fridges, because they'll be behind doors that match the rest of the cabinetry in the kitchen.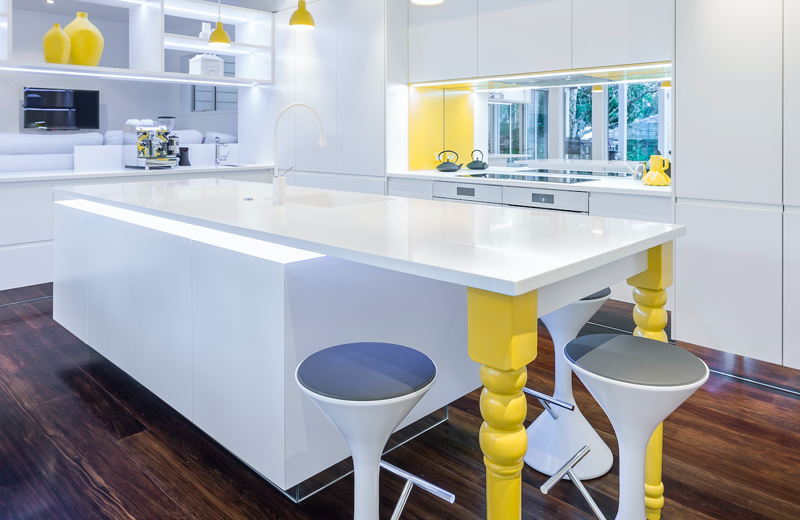 "Natural, 'touch-me' textures will creep into the kitchen – rough-sawn finishes on cabinetry and leather effects on benchtop surfaces, for example. This will inevitably lead to less of those clean-cut, glossy white kitchens. And that has to be a good thing, in my book."
They don't want what other people have got – they want something that is individually tailored to their taste and their needs.
"Individuality. Many of my clients are now demanding a complete custom design for their kitchens and living spaces. Sure, they get ideas and inspiration from magazines and websites, but final result is a one-off. Again, that stereotypical image of a white kitchen with an island, three pendants lights, fridge on one side and pull-out pantry on the other, no longer holds true."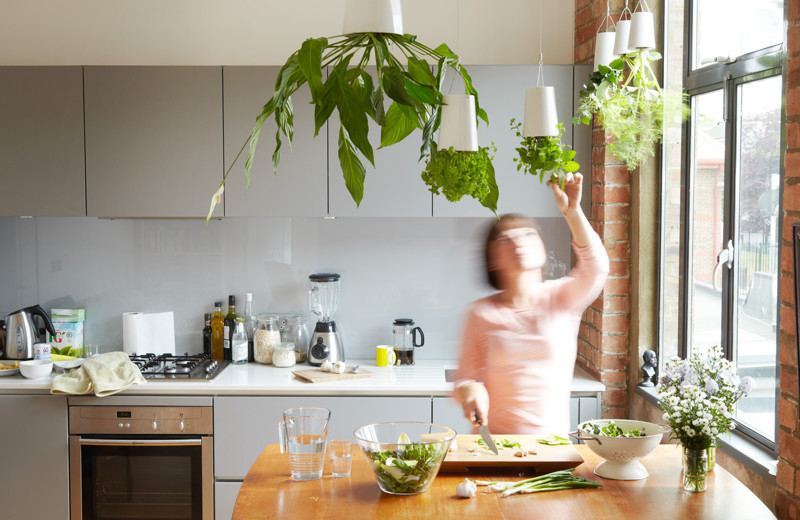 "Sustainability is still a driving force for many homeowners. And product manufacturers are beginning to listen, offering their customers more energy efficient appliances, using recycled materials, and generally extolling their brands as ambassadors for the greater good of the planet."
"Smart technology is certainly creeping into the kitchen. Appliances 'talking' to each other, keeping you informed of what's going on in your kitchen – whether food is fresh or past its sell-by, cooking programs for entire recipes, etc. I am also integrating more computer stations and built-in screens into the kitchen space. This is your central command, where you control your music and lighting, keep your database of recipes, and hook up to the internet."
"It may not happen for a while yet, but thanks to induction hob technology, I can see the day when the entire benchtop will become a cooking zone. You'll be able to put a pan anywhere on a kitchen surface, and it will become a 'hob', with touch-sensitive controls built into the surface – or even controlled by your smart phone. Anyway, back to 2016…
Colours, Finishes & Accessories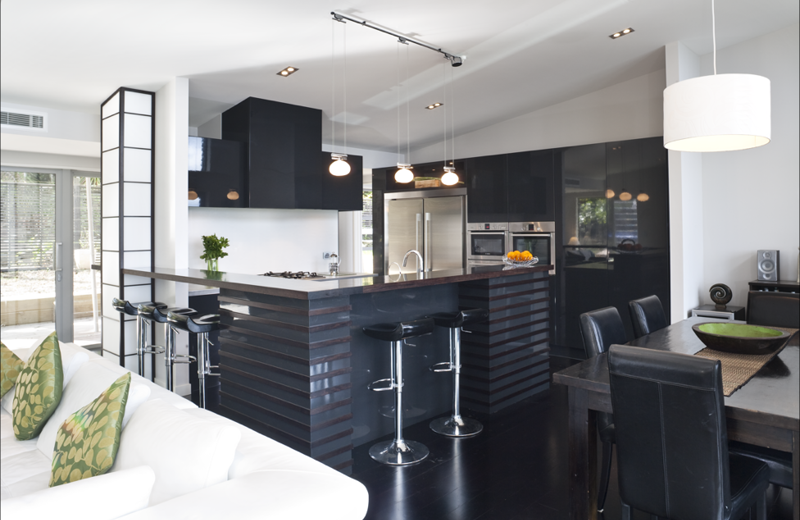 Navy and royal blue are also trending. Conversely, soft pink is coming in, along with other pastels. Both Dulux and Resene have handy Colour Apps for your smart phone, to help you visualise your new kitchen. Dare to be different.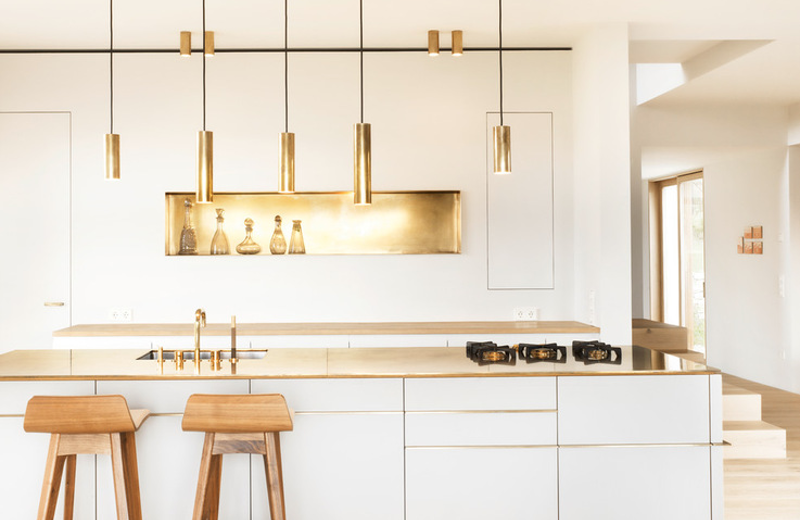 "Lighting in your kitchen will become entirely powered by LEDs. These little gems are so versatile, especially when it comes to task lighting – something that's essential in the kitchen environment. "Accessorise and highlight with warm metals – copper, bronze, brass and gold. Taps, pendant lights, door handles, barstools, sinks. Take a look at ECC, All Things Copper, and tap ware from Robertson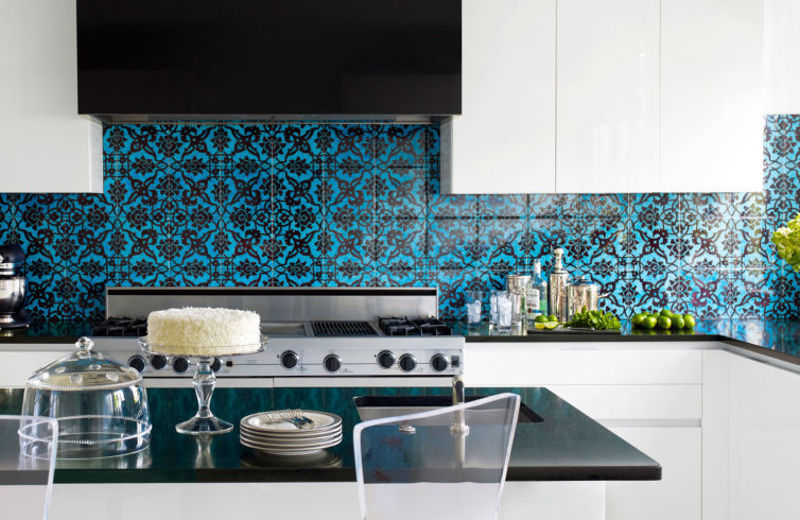 Tiles for Miles. Triangles, hexagons and octagons – geometric patterns are in, especially classic designs from the 50's, 60's and 70's. Bold colours, too. If you're more of a traditionalist, patterned tiles from Mexico, Spain and Cuba are also de rigueur. Check out Middle Earth Tiles, Tile Warehouse, Heritage Tiles
Products & Appliances
Fisher & Paykel Slide-In refrigerator – Why? Because it fits flush into your cabinetry, plus you can change out the stainless steel door panels to exactly match the finish of the rest of your kitchen.
Miele steam ovens – Why? They are a very healthy and simple way to cook. They're also a breeze to keep clean.
Thermomix – Why? It does everything. It's the original all-in-one small appliance, so no need for a bench full of other gizmos and gadgets.
PITT cooktops – Why? Beautifully designed individual gas burners that can be built into pretty much any kitchen surface. Very cool.
Bora extractors – Why? A benchtop-mounted extractor fan that performs better than most of its overhead rivals. Eliminates the need to have a bulky, space-consuming unit over your cooktop. Think of the possibilities.
Silestone Dekton benchtops – Why? The latest in hi-tech kitchen surfaces, made from a combination of quartz, porcelain and glass. Impervious to stains, abrasion, scratches, heat, ultra-violet rays, cutting, and chopping. Impressive.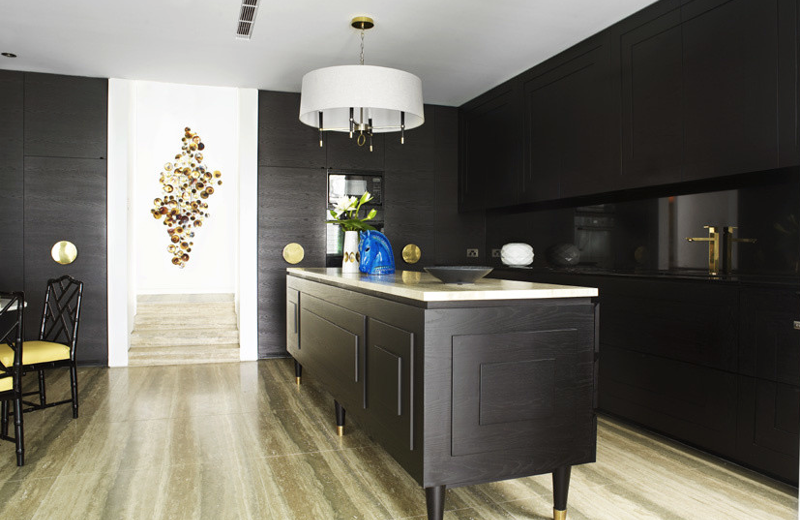 Celia has been in the design and construction industry for 25 years, and is currently a member of the Certified Designers Society, NKBA and DINZ.  A past Vice President of the National Kitchen and Bathroom Association, she is a regular contributor to the design pages of magazines and newspapers, as well as a practiced public speaker and educator. www.visserdesign.co.nz