In the wake of the senseless acts of violence in Christchurch in March, a small group of New Zealand and Australian real estate leaders came together at the call of Chris Hanley – Director of First National Byron Bay – to reflect on how they can contribute to both the real estate community of Canterbury and the victims of the attacks.
On May 2nd at Addington Raceway in Christchurch, a large group of professionals gathered to be inspired, get direction and most importantly support each other and raise money to give directly to the families of victims. An amount in excess of $170,000 was raised via ticket sales, donations and live Auctions – beautifully called with enthusiasm by Queensland based Justin Nickerson of Apollo Auctioneers.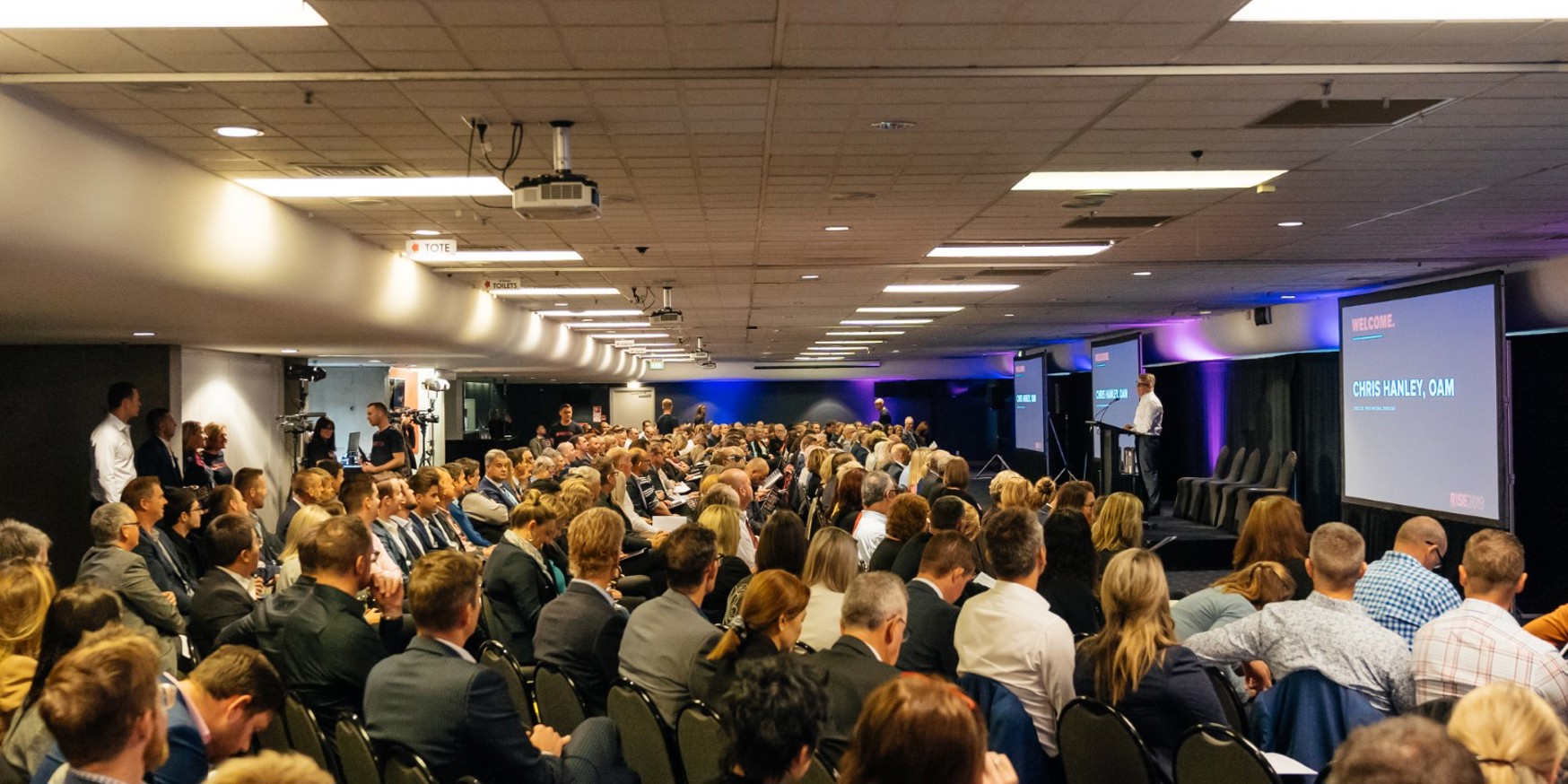 The adage 'it takes a village' rang true in the planning process, achieving an international standard symposium for the industry within a 47-day period, with many of the organisers relaying that those 47 days have been the most rewarding of their careers. The key to the successful action of the conference was that these leaders were present as volunteers and there was no task too large or small for anyone within the organising collaboration. Among this group were a number of team members from Megan Jaffe Real Estate – Ray White Remuera.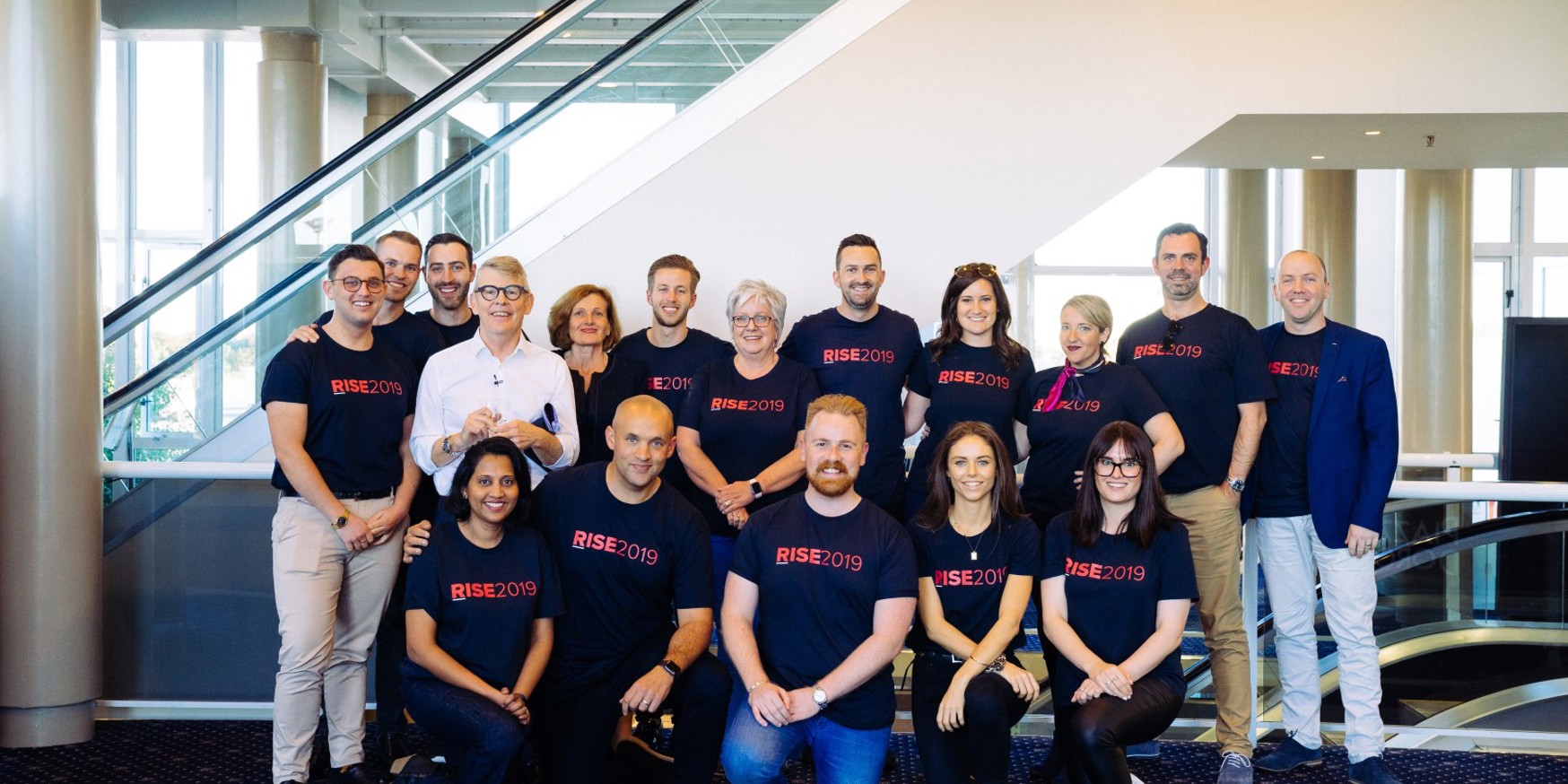 A highlight on the day for all was the opening speaker – Mr Farid Ahmed, a well-known figure within the Muslim community in New Zealand, he was also a survivor of the shooting at the mosque in March. Mr Ahmed's wife was among those who lost their lives on that day, as a result of a selfless act of courage that saved the lives of multiple men, women and children – she also saved her own husband. The profound sadness felt by all 370 attendees in the room could not distract from the overwhelming message of forgiveness, peace and compassion from Mr Ahmed. Eliza Lantz, one of the volunteers explained: "He put everything into perspective by referencing how damaging it can be in a world where we are quick to react and disheartened or outraged easily. Yet, there he was, forgiving someone who had taken his wife, speaking only from a place of love. The room was truly silent."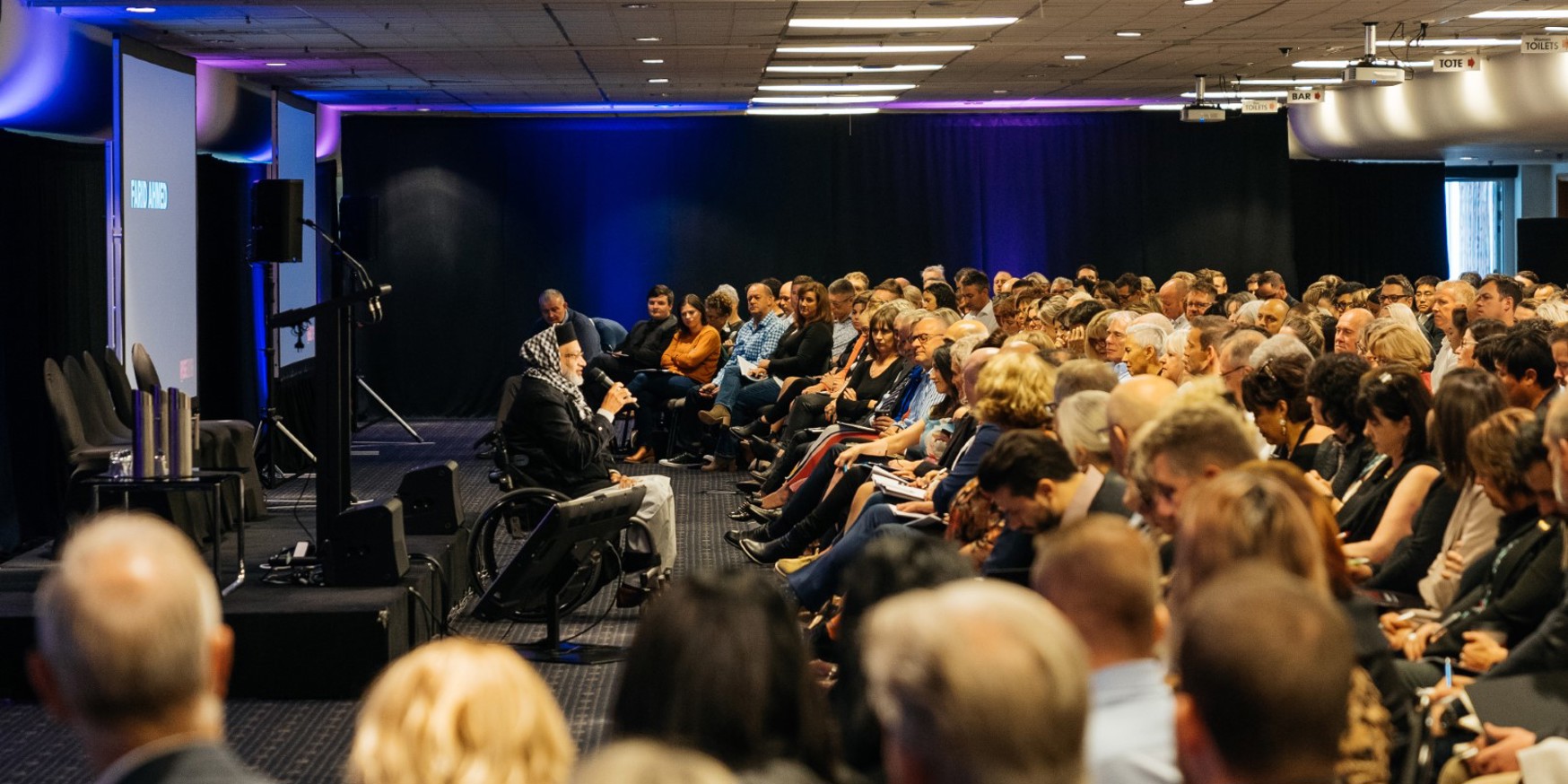 Another volunteer, Dinusha Sujani, felt the cause on a much deeper level, herself being directly tied to loss through family after the horrific bombings in Sri Lanka, not long after the attacks in Christchurch. Dinusha shared; "The opportunity to contribute, even in a small way is so important. To share stories and to come together is a show of united strength and a message against hate and fear. I especially liked the quote 'we live our lives forward and understand it backwards' as a reminder that on our paths we encounter many challenges, but we can look back and learn, we can forgive ourselves and others."
Across the day the room was inspired by the stories of grit, resilience and learning from Phil Harris of Harris Real Estate, Adelaide; Dane Atherton of Harcourts Coastal, Queensland; and Shannon Whitney of BresicWhitney, Sydney – to name a few, all brought together with such inspiring style by Master of Ceremonies for the event – Chris Hanley.
"It was awesome the hear that these people, who definitely look up to, are only human and go through the same stuff we do but at the same time remembering the reason for the conference was to support those who have truly gone through hardship and tragedy greater than we can imagine" - said Samuel Taylor, one of the volunteers who gave their time on the day to run the event.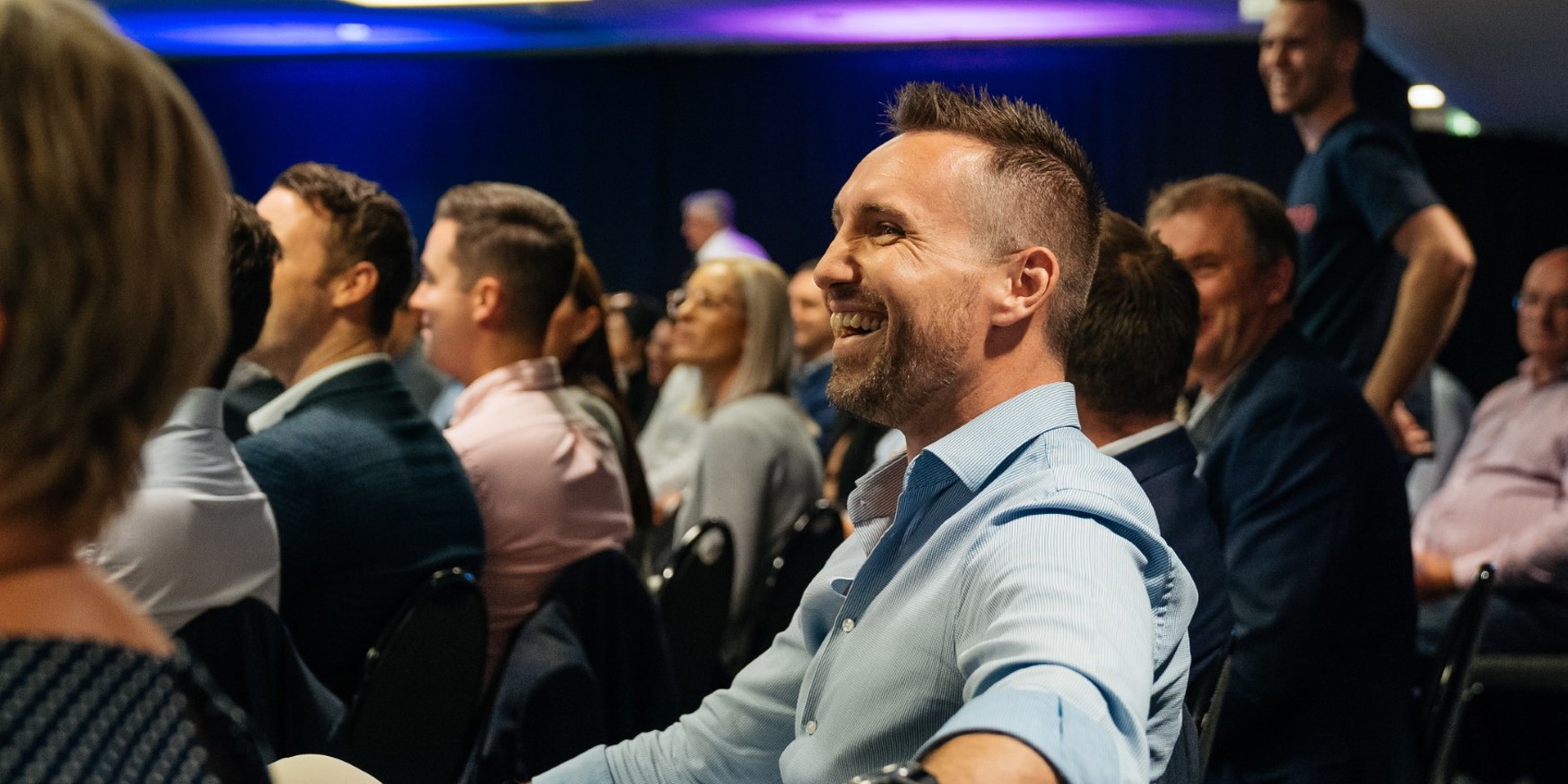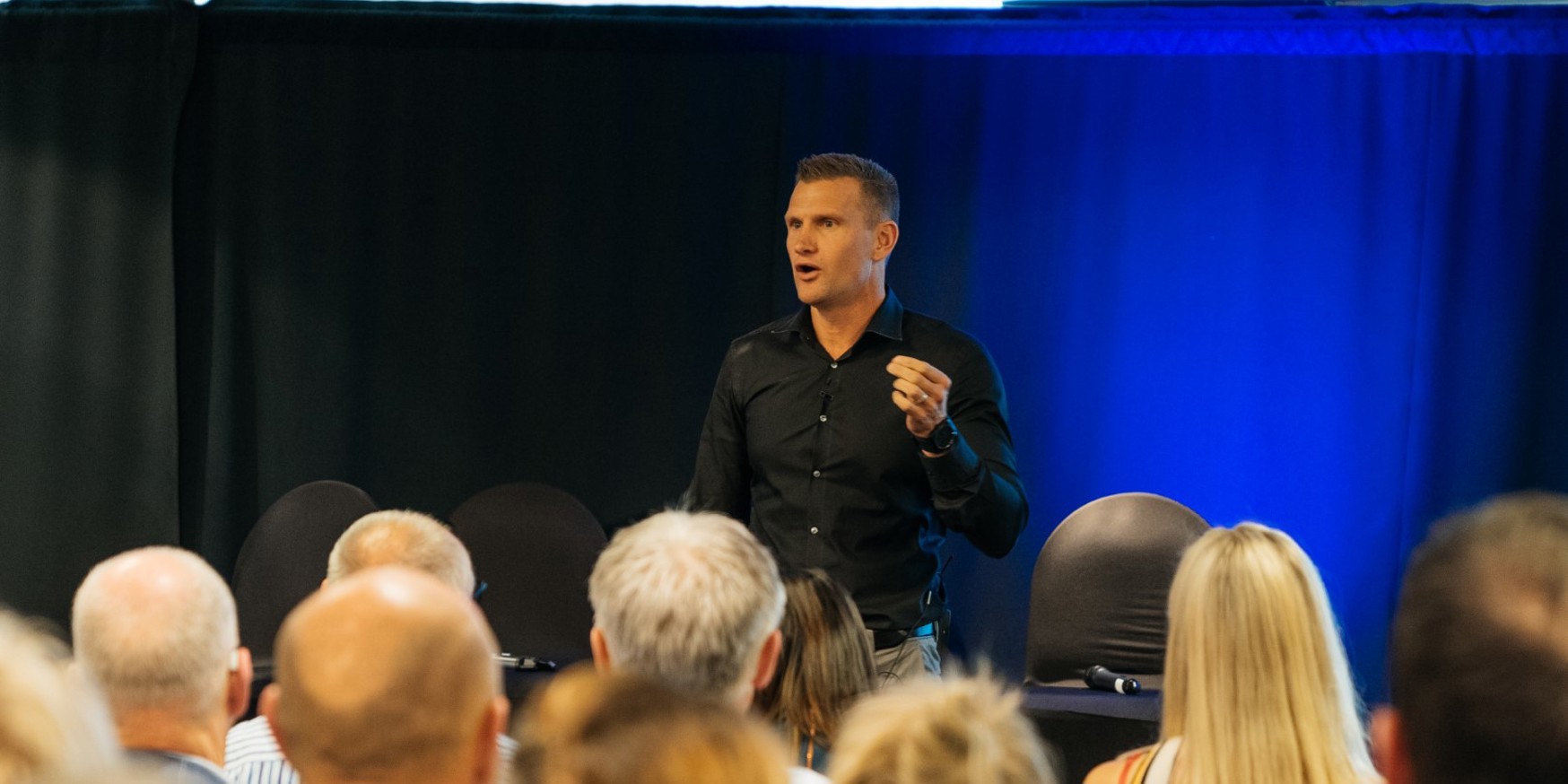 Chris Hanley had this to say about the RISE Conference mission:
"To contribute is a privilege. There has been no hierarchy in the collaboration, just a core group of servant leaders from all over Australia and New Zealand who have been able to connect people and resources to their shared intention. We believe that the power of that intention has removed the obstacles and allowed for such a seamless collaboration, inspired by the example of the Canterbury community in the wake of the tragedy; an example of Kia Kaha; to stay strong.
RISE is about doing something when it is easier to do nothing; RISE will continue as an expression of gratitude from the real estate industry for the privilege that we can do something. RISE will continue to be a platform to connect good people from the real estate industry to good causes in the future."
We are very privileged here at Megan Jaffe Real Estate – Ray White Remuera to have a close relationship with Chris Hanley as the key mentor to our leadership team, salespeople and administrators for 2019.
At the conclusion of the RISE conference, the room was unanimous in voting that RISE 2020 will be held in Melbourne, with confirmation that in 2021 it will be on our home soil again, in Auckland.
You can find more information about upcoming RISE conferences via Facebook and riseconference.com.au.