Auckland is New Zealand's most cosmopolitan city.
It is home to just over half of the overseas-born population, mainly made up of people from the Pacific Islands and Asian countries. It has the largest Polynesian population in the world. Today, Auckland is New Zealand's economic capital. It is also New Zealand's largest and most populated urban area, with about a third of the entire population. Internal migration from other parts of the country to Auckland, plus strong international immigration make the local housing market highly competitive as the population steadily increases.
It's no surprise the city attracts people wanting to live the good life. Auckland has plenty to boast about – with impressive statistics to back it up. Auckland ranked 3rd in the world in the 2014 Mercer Quality of Living Survey, and 9th place in the Economist Intelligence Unit's World's most liveable cities index of 2015.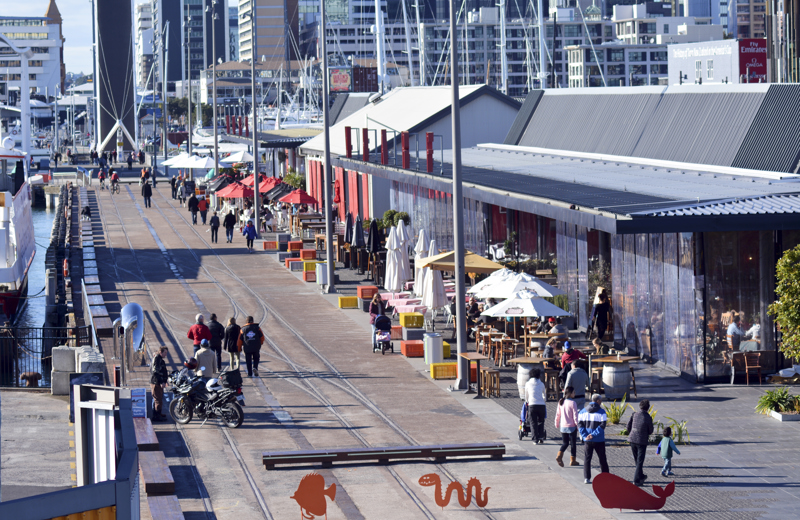 The east coast of Auckland has golden sand and gentle waves. Spend a day in Matakana to enjoy boutique vineyards, the local market and specialist stores, or hire a beach house in Omaha. Other beaches include Tawharanui, Goat Island Marine Reserve for snorkelling and diving, and Leigh where you can finish the day with live music and some of the best beer around at the Leigh Sawmill. Whagaparoa and Orewa are the perfect solutions for those wanting a beach lifestyle but an easy commute to the city for work (and world-class golf course). Shakespeare regional park is an extraordinary experience with views for miles, and an accessible wildlife sanctuary amongst recreation activities and farming.
The west coast beaches are a little further off the beaten track but offer unique rugged beauty beyond compare. The dramatic energy along this belt of Auckland is palpable, with isolated stretches of black sand, wild waves, massive rock formations and luscious native rainforest. Piha is the most infamous beach, a favourite spot for surfers throughout the year and swimmers during summer. Other well-known beaches include Muriwai (check out the impressive gannet colony), Bethels and Anawhata, that can only be reached by foot.